Creating Awesome Environments that Enable Great Experiences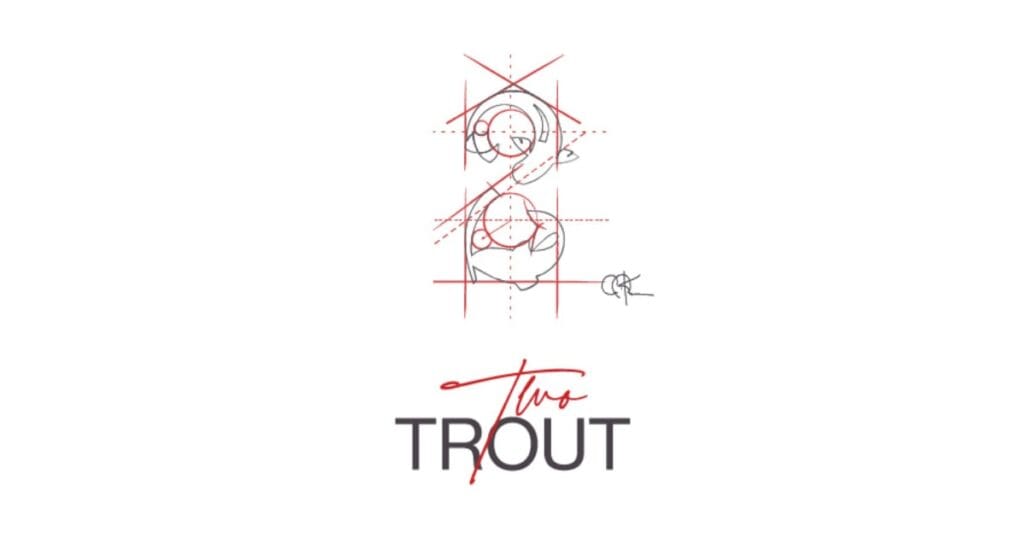 Two Trout represents the culmination of founder Carl Kernodle's experience in design, development and management. With experience in domestic and international development and as a design executive with global knowledge, he brings together his vast knowledge of the hospitality industry and relationships with key individuals to support your project with all facets of facility planning, architectural design and construction management.
Strategic Branding and Design:
Two Trout creates brand positioning and sense of place design direction based upon the development country, region, and specific neighborhood in addition to developing facility operational and design standards that uniquely and succinctly define the requirements for your futuristic vision and project objectives.
Deliberative Project Leadership:
Two Trout shepherds a multitude of corporate and project stakeholders – including in the areas of ownership, development, operations, engineering, construction, and design professionals – within different cultures and languages. We mentor and motivate internal and external participants involved in your project, providing inspiration regarding the possibilities.
Analytical Problem Solving:
Two Trout evaluates complex, multifaceted business objectives and considers aesthetic design, spatial efficiency, economics viability, and delivery timing in a balanced, strike-forward direction. As a collective, the Two Trout teams has delivered excellent results against a plethora of challenges and created insightful, innovative solutions for over 120 projects, resulting in more than 100,000 completed hotel keys.
TWO TROUT
Carl Alan Kernodle, AIA, NCARB, LEED AP
With almost 30 years of international design and development experience, Carl Kernodle provides facility planning, architectural design, project management, and technical assistance for award-winning, complex, mixed-use hospitality, entertainment, residential, and retail projects. Working in support of the project's stakeholders, Mr. Kernodle blends his architectural training, creative design talent, and problem-solving leadership to shepherd the complete and full development process.
In early 2019, Mr. Kernodle pursued his own development interests in several hospitality related developments. He provided design guidance to the development team for the Hyatt Centric Memphis, Tennessee project which led to his establishing the consulting and development company TWO TROUT. In addition, he joined the Cabo Del Sol (CDS) development company in Cabo San Lucas, Mexico, as the Vice President of Architecture and Design. He directed and managed CDS ownership's creative interests for the $120 million USD 95-key and 40-unit branded residential Four Seasons Resort, the 350-home private residential Cove Club, and property amenities throughout the community development. Also, while at CDS, he was the President of the Homeowner's Association Design Review Committee.
Prior to 2019, he worked for Hyatt Hotels Corporation for 11 years serving in their Corporate Development, Asset Management, and Technical Services Departments. He participated annually in over 50 development evaluations and projects with approximate annual project budgets totaling $1.5 billion USD. Award-winning developments under his direct responsibility include the Andaz Mayakoba, Andaz Maui, Hyatt Regency Guadalajara, Hyatt Regency Portland and Hyatt Union Square New York City. Additionally, Mr. Kernodle's previous experience includes Kernodle Professional Group as Founder/President/CEO, Faulkner USA as Senior Vice President Design, and Hnedak Bobo Group as Hospitality Studio Principal. In all these positions, his work profile included projects for both public and private owners in the hotel, convention, gaming, resort, multi & single family residential, and entertainment industries.
Mr. Kernodle holds architectural licenses in multiple US states, is a member of the National Council of Architectural Registrations Board (NCARB) and the American Institute of Architects (AIA), and is a LEED accredited professional. He has been a hospitality conference speaker, juror for AIA design awards, and since 2008 a member of the Dean's Circle at University of Arkansas (U of A) E. Faye Jones School of Architecture. He serves as a Steering Committee member for the 2016-2020 U of A Capital Campaign with a goal of raising $71,270,000 for facilities, scholarships, and programs including the Masters of Design in Hospitality and Retail. He earned a Bachelor of Architecture from the U of A where he was recognized as the valedictorian of the School of Architecture and awarded the American Institute of Architecture Henry Adams School Medal and the University Senior Scholar Award.
MEET OUR TEAM
WE ARE PROFESSIONALS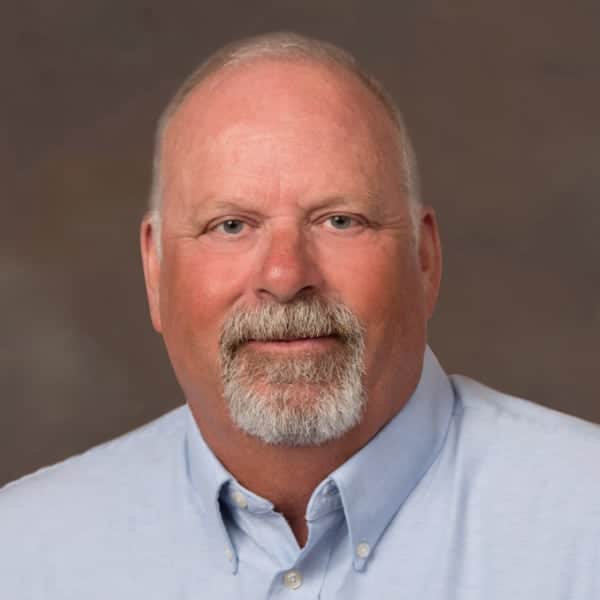 Robert (Bob) S. Gallup
Cost Control and Construction Management
With over 30 years of experience in the construction industry, Mr. Gallup offers extensive expertise in the management of complex projects. With considerable technical and communication skills, he excels in achieving "buy-in" among his project teams and motivating team members to meet or exceed owner expectations. He has top level experience in hospitality development ranging from small, limited-service properties to full-service, major market luxury convention center hotels. For the past decade, he has worked across the country directing some of the nation's highest profile commercial construction projects.
Read More
Common Experience:
Grand Hyatt San Antonio Convention Center Hotel & Condominiums
Hilton Austin Convention Center Hotel & Condominiums
Additional Featured Projects:
Indigo / Holiday Inn Express hotels Austin
Lawton Hotel & Conference Center
AMLI Residential – Block 22 – Austin
AMLI Quadrangle Dallas
Bridges on the Park Austin
Hawthorne Residences Dallas
Presidio Condos Austin
Hyatt Regency Denver Convention Center
Hilton Omaha Convention Center
Marriott Vancouver Hotel & Conference Center
Intercontinental / Forum Chicago
Park 10 Crowne Plaza Houston
555 West 5th Condominiums Austin
Lake 35 Condominiums Austin
Aquaterra Condominiums Austin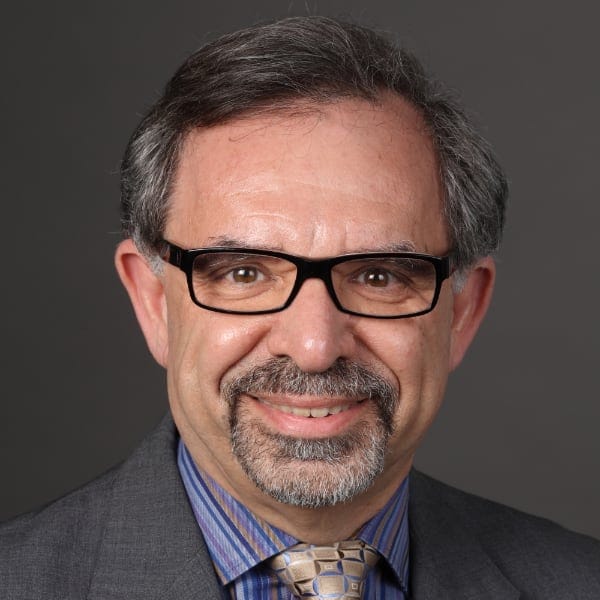 Tony Spata, P.E., LEED AP
MEP Engineering Management
Mr. Spata brings more than 40 years of experience as a talented professional engineer in HVAC design, lighting & lighting control systems and energy efficiency research to the foodservice, retail and hospitality industries. He addresses issues including advanced ventilation strategies for improved indoor environmental quality, holistic integration of building systems with commercial foodservice operations, adaptive energy efficiency strategies, LED lighting applications, maintenance programs and building commissioning.
Read More
Common Experience:
Grand Hyatt Baha Mar (Bahamas)
Andaz Amsterdam
Andaz Mayakoba (Mexico)
Hyatt Centric Times Square (New York)
Andaz Maui at Wailea (Hawaii)
Hyatt Regency Portland at the Oregon Convention Center
Additional Featured Projects:
Hyatt Regency Mexico City
Park Hyatt New York
Park Hyatt St. Kitts
Grand Hyatt at SFO (San Francisco)
Grand Hyatt Rio de Janeiro (Brazil)
Andaz Papagayo (Costa Rica)
Grand Hyatt Playa del Carmen (Mexico)
Hyatt Centric Montevideo (Uruguay)
Hyatt Centric Guatemala City
Grand Hyatt Kauai (Hawaii)
Hyatt Regency Waikiki (Hawaii)
Hyatt Centric Waikiki Beach (Hawaii)
Miraval Berkshires (Massachusetts) Resort and Spa
Miraval Austin (Texas) Resort and Spa
Grand Hyatt Bogotá (Colombia)
Hyatt Regency Cartagena (Colombia)
Hyatt Centric the Loop (Chicago)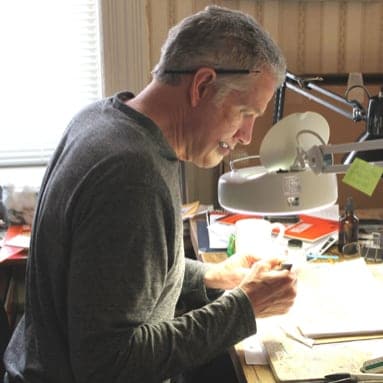 Phil Hamilton
Illustrator, Delineator and Creative Visionary
Phil's multi-disciplined role as architect, artist, and designer enable him to engage with projects and teams to bring buildings to life through his renderings. His architectural roots give tangible reality to his conceptual work, and his artistic sensibilities create uniquely intuitive insights for the project team to explore a palette of best solutions. Described as "a world class renderer" for his mixed media imagery by award-winning architects, he has broad experience across a range of building types and scales.
Read More
Common Experience:
Cabo Del Sol Cove Club Residential, Cabo San Lucas (Mexico)
Village Creek State Park Resort and Lodge concept design
Circus Circus, Tunica, MS
Gaylord Texan, Dallas, TX
Gaylord Palms, Orlando, FL
Harrah's Casino – West Memphis, Shreveport, Tunica
Additional Featured Projects:
Conceptual design and presentation lead, acting in collaboration with award winning design firms as part of larger development teams. These efforts included downtown revitalization in Fresno California; traditional neighborhood design (TND) in numerous cities and towns across the US ( Memphis, Nashville, Atlanta, New Jersey, Texas, Florida); adaptation of vacant commercial, industrial zones, mixed-use infill redevelopment projects; and re-visioning abandoned historical properties.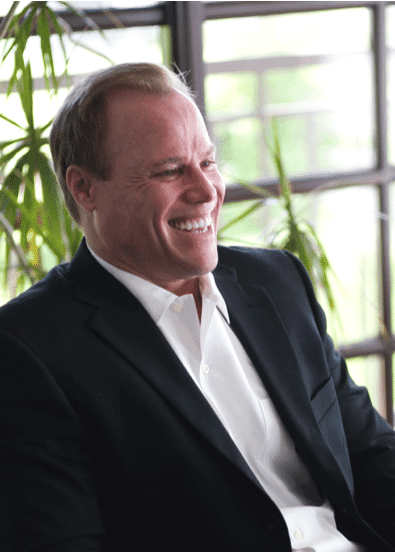 Chris Gebert
Pre-Development, Project Structure, and Senior Level Operator
Mr. Gebert has a successful entrepreneurial track record as a 38-year senior level operator, brand builder, and hotel real estate developer. He identifies strategic development opportunities in high-barrier-to-entry locations, negotiates land transactions, executes all required permitting, and maintains both budgetary and timeline requirements. While working with major hotel corporations, he facilitated all development projects and transactions through companies' Investment Committees, Finance Committees and Boards of Directors. In order to minimize companies' capital requirements, Chris pursued and obtained joint venture capital partners to execute the strategic growth initiatives achieving over $800M in project value during the past development cycle.
Read More
Common Experience:
Hyatt Centric Philadelphia
Hyatt Centric Austin
Hyatt Centric Portland, OR
Andaz Napa
Andaz Savannah
Hyatt Place San Jose Airport, CA
Hyatt House San Jose Airport, CA
Hyatt Place Glendale, CA
Hyatt House Irvine, CA
Additional Featured Projects:
Archer Hotel Manhattan, NY
Hyatt Centric Long Beach, CA
Hyatt Centric The Woodlands, TX
Hyatt House Cupertino, CA
Hyatt House Bellevue, WA
Hyatt House Redmond, WA
Hyatt House El Segundo, CA
Residence Inn by Marriott La Jolla, CA
Residence Inn by Marriott Kearney Mesa / San Diego, CA
Residence Inn by Marriott Manhattan Beach, CA
Residence Inn by Marriott West Hollywood, CA
Residence Inn by Marriott Chatsworth, CA
Sierra Suites Scottsdale, CA
Sierra Suites Scottsdale, CA / Camelback
Sierra Suites San Jose, CA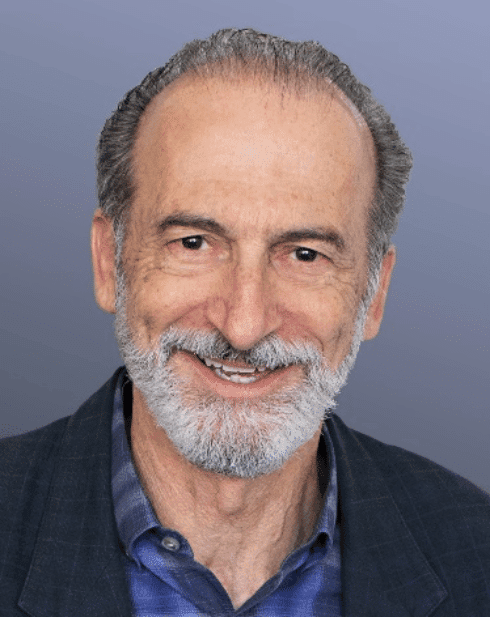 Paul Furia, AIA
Project Programming, Operational Planning, Design Management
Over the last thirty-five plus years, Mr. Furia's architectural knowledge and expertise has afforded him with unique opportunities to collaborate worldwide on a variety of large-scale entertainment, hospitality, and master planning projects.
His background, knowledge and expertise – coupled with his project team management and project-solving skills – benefits owners' and clients' visions worldwide through a comprehensive menu of services including initial project scope analysis and programming, master planning, design, scheduling, budgeting, design peer-review evaluations, and contractual due-diligence. Projects include theme parks, resort hotels and casinos, specialty retail, restaurants, and corporate offices.
Mr. Furia began his professional career managing various local and international projects as a traditional architect practicing with firms in Dallas and Los Angeles. A unique position with Universal Studios Hollywood as Director of Design was the catalyst for his transition into the corporate sector. Within the last decade, his participation included employment with a tribal casino in California and with an amusement management group participating with strategic planning, project design management and delivery on various projects in Eastern Europe, the Middle East and Canada.
Read More
Common Experience:
Grand Casinos Tunica Terrace Resort Hotel & Spa
Grand Casinos Gulfport Oasis Resort Hotel & Spa
Grand Casinos Biloxi Casino Hotel Renovation
Grand Casinos Tunica Comp Hotel Development Masterplan
Inn of The Mountain Gods Resort Hotel and Casino
Gaylord Texan Hotel
Gaylord Kissimmee Hotel
Additional Featured Projects:
Silver Legacy Hotel & Casino
Bayview Hotel & Convention Center
Marriott Vacation Club International
Universal Studios "Starway" Escalator System
Universal Studios Hollywood Jurassic Park Retail Store
Fort Edmonton Park – Indigenous Peoples' Experience
Doha Oasis "Themed Experience Center", Doha, Qatar
Dubailand Theme Park Entertainment Hub Complex
TESTIMONIALS
WHAT PEOPLE SAY
"Carl is one of those rare and unique individuals that can envision the outcome, has the knowledge to follow through with the details, and the skills and patience to manage to success. And on top of all that, he is a delightful and trustworthy person."
Marvin Doster, LEED(c) AP, DBIA
Director, Design-Build Services
Director of Project Development
M.A. Mortenson Company
Carl is a creative thinker whose work speaks for him. He is an architect with solid international credentials, and admirable work ethics. He is a creative visionary, who can dream up a master plan, and a hard working bee, who can detail the smallest elements of a given projects. He is not afraid of "getting his hands dirty", and is as enthusiastic about grand project presentations as about laborious production work. But above and beyond all, Carl is a solid and reliable colleague, and a fun and a happy person. Carl is one of few people you could get stuck with on an island – he will keep you sane, and will get you home.
Mila Shelehoff
Designer, Architect, Artist
Marriott International
Carl is a true professional, he has extrem attention to detail and follow up. His broard experience brings critical knowledge to the most complex projects. Most important he is to be trusted.
Greg Saunders
VP Managing Director
PGA National Resort & Spa
I had the pleasure of working with Carl on the Hyatt Centric-Portland and developed a deep appreciation for his leadership, professionalism, and design prowess. Carl consistently strives for design excellence and quality guest experiences through innovative thinking, provocative design dialogue, and skillful mastery of architecture on his own. Our teamwork resulted in a dynamic place-based hospitality product that locals are being drawn too while creating a unique Portland experience that guests actively look to re-book. Carl is a talented leader that I would look to work with again in a moment's notice.
Jeff Roberts
AIA, LEED AP BD+C, Principal
SERA Architects
I previously worked with Carl and subsequently he became a prospective client representative as he moved onwards and upwards. I know first hand his smart attention to detail and his leadership. A talented person, look forward to working with him again.
Ruben Rodriquez
Vice President
WT Partnership
Through my work with Carl on the soon to be built Four Seasons Cabo Del Sol, I realized that Carl is knowledgeable about hotels not only from the architects side but from the owners and operators side as well.
Robert C Glazier AIA
President
Robert C Glazier Architect Inc.
I had the privilege of working very closely with Carl Kernodle for the last several years in his role with Hyatt Hotels Corporation as Vice President of Architecture and Design. He excelled in providing our Corporate Development group with building area programs, and leading the design and planning efforts for many of Hyatt's new projects. He worked extensively and collaboratively with our outside design consultants, our in-house technical services group and our joint venture partners. He created significant value for Hyatt and our partners by insuring that the design met both Hyatt's brand standards and at the same time could be constructed in an efficient manner that would generate the required economic returns to the investors. I have been consistently impressed by Carl's attitude towards his work, his creativity as a problem-solver and his excellent performance on the job and would recommend him to any company active in the hotel development arena.
Pat McCudden
Founder, President
Deep Creek Partners LLC
Oakmont Corporation is the owner / developer of a large mixed use property called Cabo Del Sol. The property consists of golf courses, private luxury residential, and luxury hotels in Cabo. We hired Mr. Kernodle in 2019 at Cabo Del Sol after working with him for more than three years at his role at Hyatt Hotels Corporation where he was directing the design of the Park Hyatt Los Cabos resort located in Cabo Del Sol's master planned community. We were impressed with his leadership, work ethic, and hospitality knowledge.
Peter Carlton
President
Oakmont Corporation