Located next to the Henry B. Gonzalez Convention Center and world-renowned San Antonio Riverwalk, the Arquitectonica designed 34-story tower exhibits modern contemporary Latin-American imagery. The mixed-use building contains a subterranean parking garage, 1,003 luxury rooms, and 147 luxury high-rise residential condominiums. This project was made possible due to a public private investment structure.
The 1.5 million square-foot Grand Hyatt San Antonio features bold, shimmering interiors, designed by Looney & Associates. The design approach carries forward a modern sensibility, incorporating dramatic, sophisticated lighting and a color palette inspired by the region's Mexican heritage. Commissioned local artists produced paintings and sculptures prominently featuring the San Antonio style in the hotel.
Hotel dining options are addressed by two primary destinations. The 350-seat Achiote River Café is located on the river level with outdoor dining overlooking the Riverwalk. The lobby-located Bar Rojo makes a striking statement with its dramatic windows, red tile and marble interior. The bar's centerpiece chandelier, "El Corazon" (Spanish for "heart"), is a stunning red glass creation that illuminates the space with 42 lights. Convention facility demands are met with more than 115,000 square feet of indoor and outdoor meeting space, capable of accommodating up to 3.600 guests. The facility boasts a 32,000 square-foot main ballroom, a 21,000 square-foot junior ballroom and 29 breakout rooms.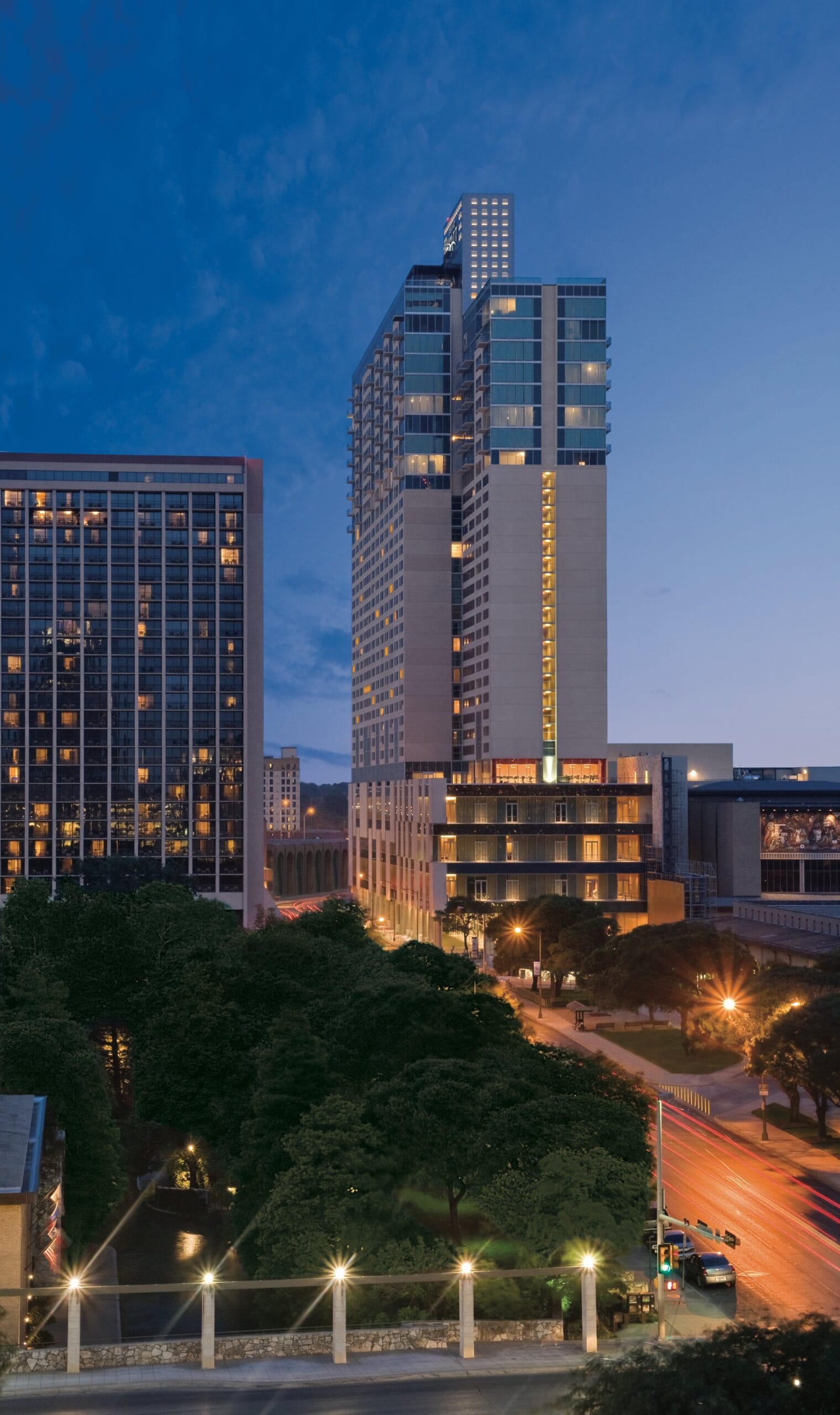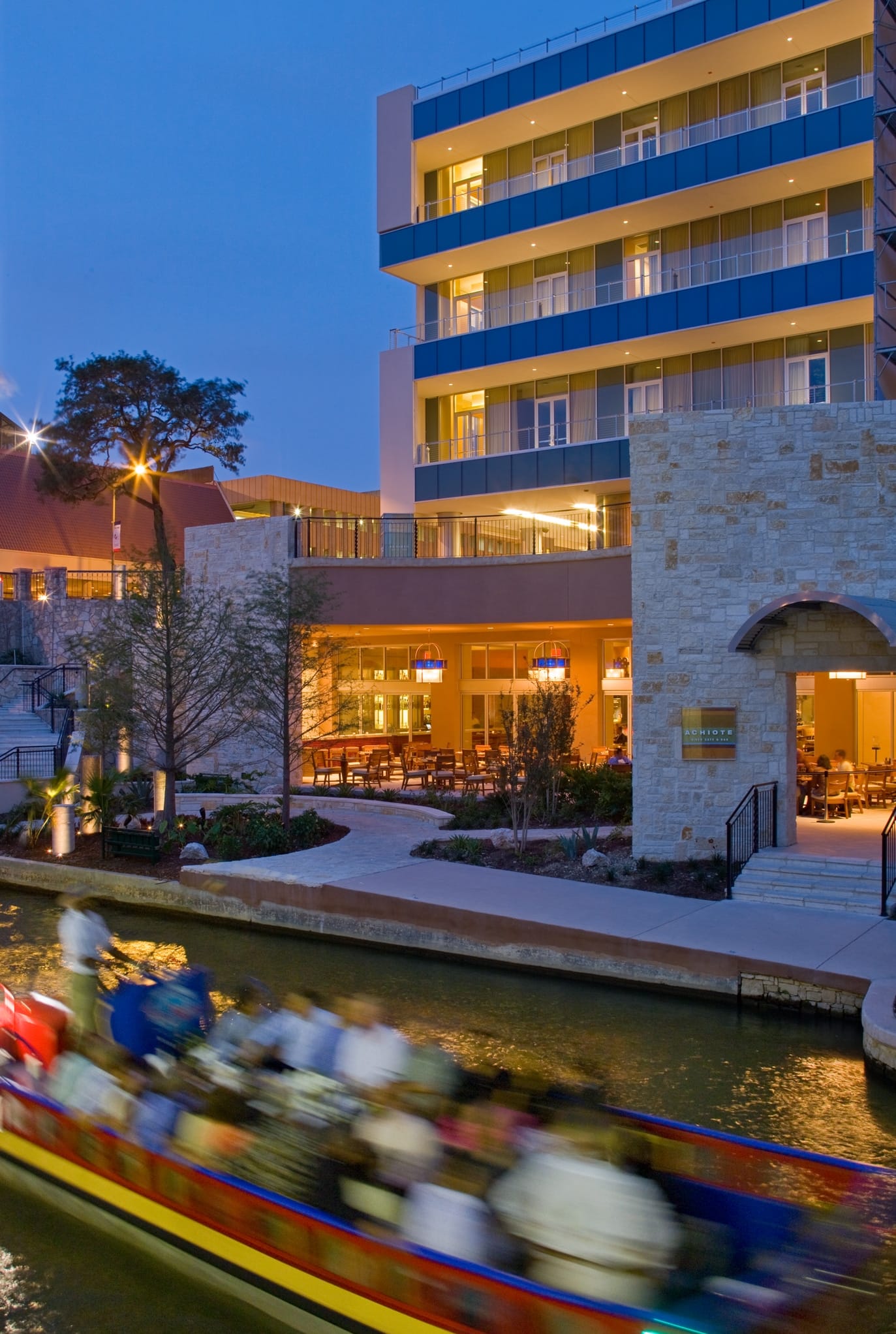 owner: FaulknerUSA / Marathon Real Estate, City of San Antonio
developer/design-builder: FaulknerUSA

architect: Arquitectonia / Kell Munos Architects
interior design: Looney & Associates