Hyatt Centric Philadelphia
The upscale lifestyle Hyatt Centric hotel is centrally located in one of Philadelphia's most desirable neighborhoods, Rittenhouse Square. The 13-story building begins with a below-ground 220-car parking garage, a ground-level hotel entry and third-party lease retail space, second floor lobby, restaurant and meeting space, and 322 keys above. The project was sustainably designed by the local architectural firm DAS Architects and achieved the LEED-Silver recognition.
"The faceted facade rises up and unfolds as you approach the new Hyatt Centric Philadelphia," explained by David Schultz, principal, DAS Architects "Its modern design complements the 19th-century architecture of neighboring buildings through finish and color, while standing out within its urban context."
Influenced by its connection to the city, the hotel's guestrooms feature locally inspired artwork that speak to Philadelphia's diverse neighborhoods and traditions. The New York based Crème Design stitched the interior design concepts together. The spaces are inspired by a patchwork quilt signifying the diverse neighborhoods in Philadelphia and the city's Quaker roots.
Upon arrival, hotel guests ascend the entry feature stair to the open second floor reception, restaurant, and bar. Also located on this floor adjacent to the spacious public offerings is 5,000 square feet of customizable function space. The flexible function space features seven multi-functional rooms that can accommodate events and meetings for up to 200 attendees. All meeting and event spaces offer natural light and state-of-the-art audio/visual technology.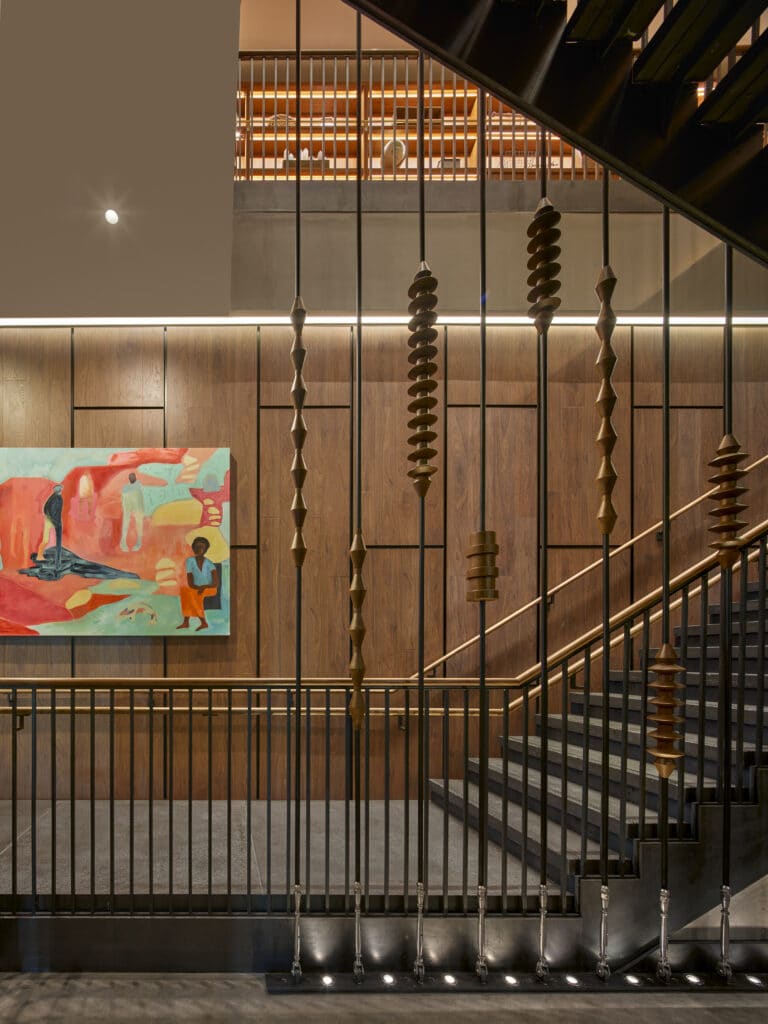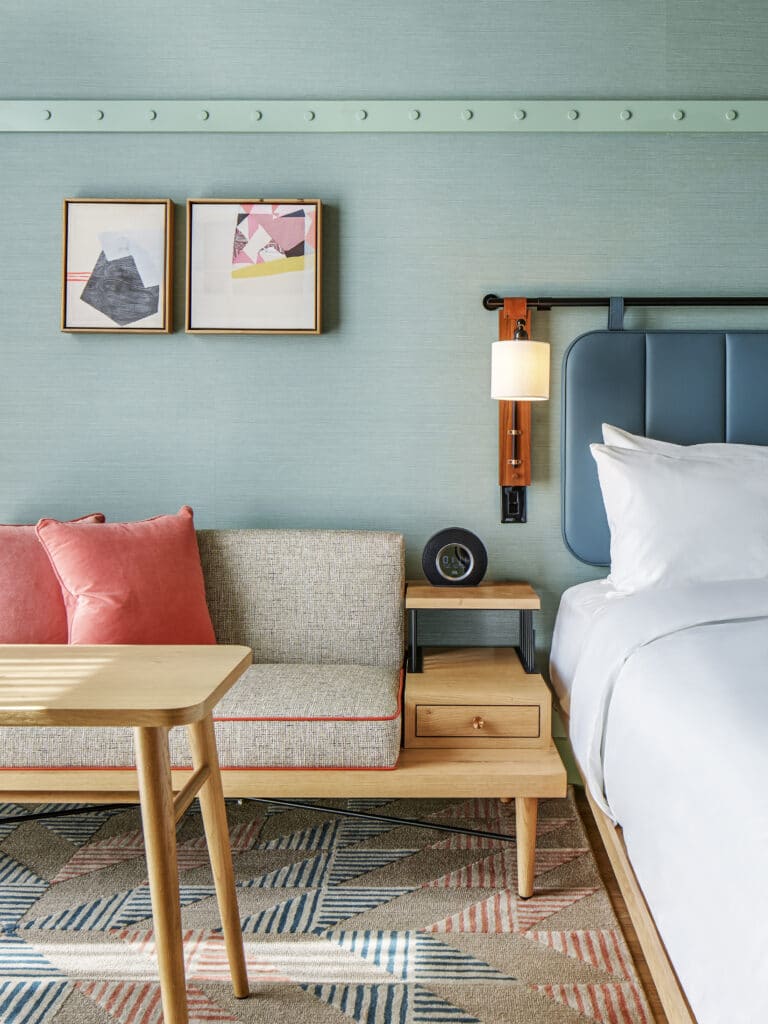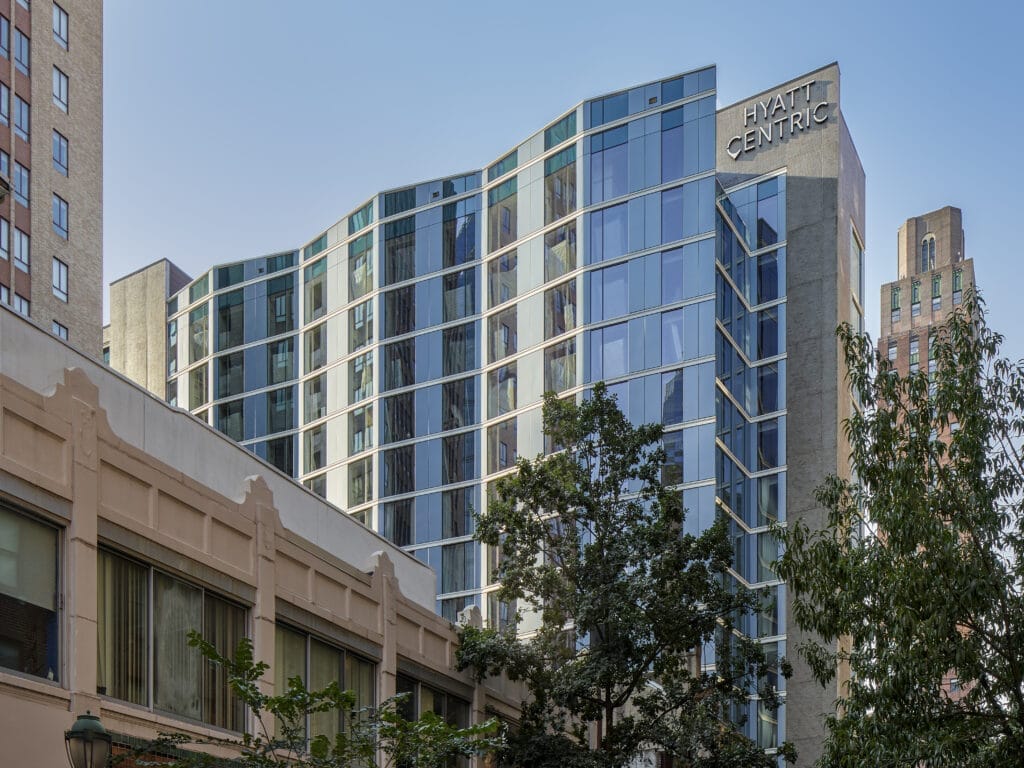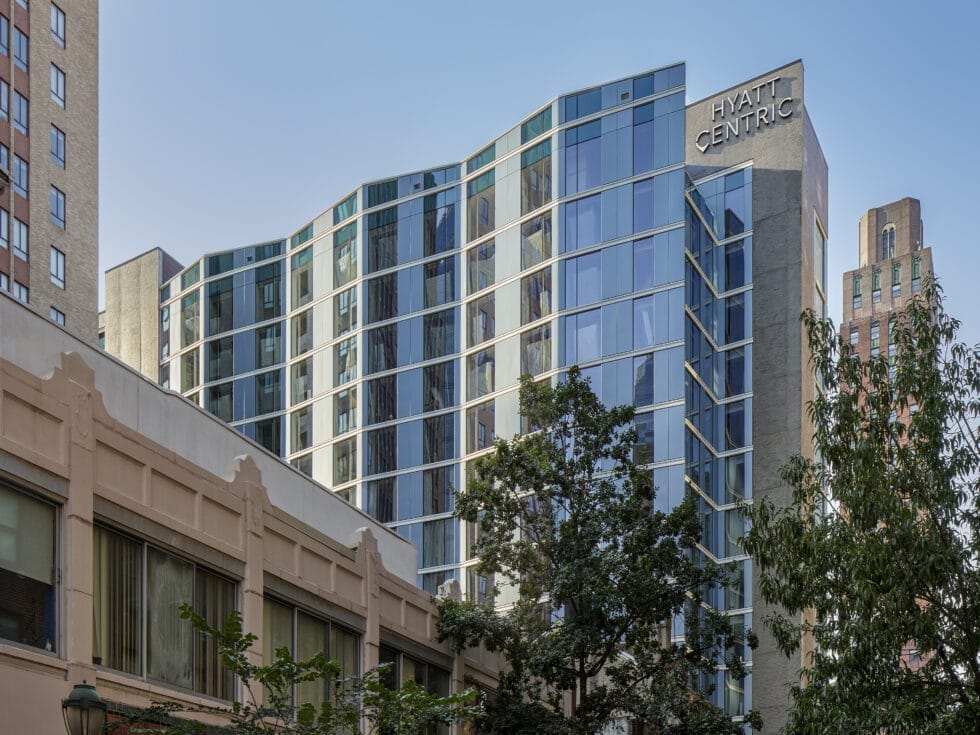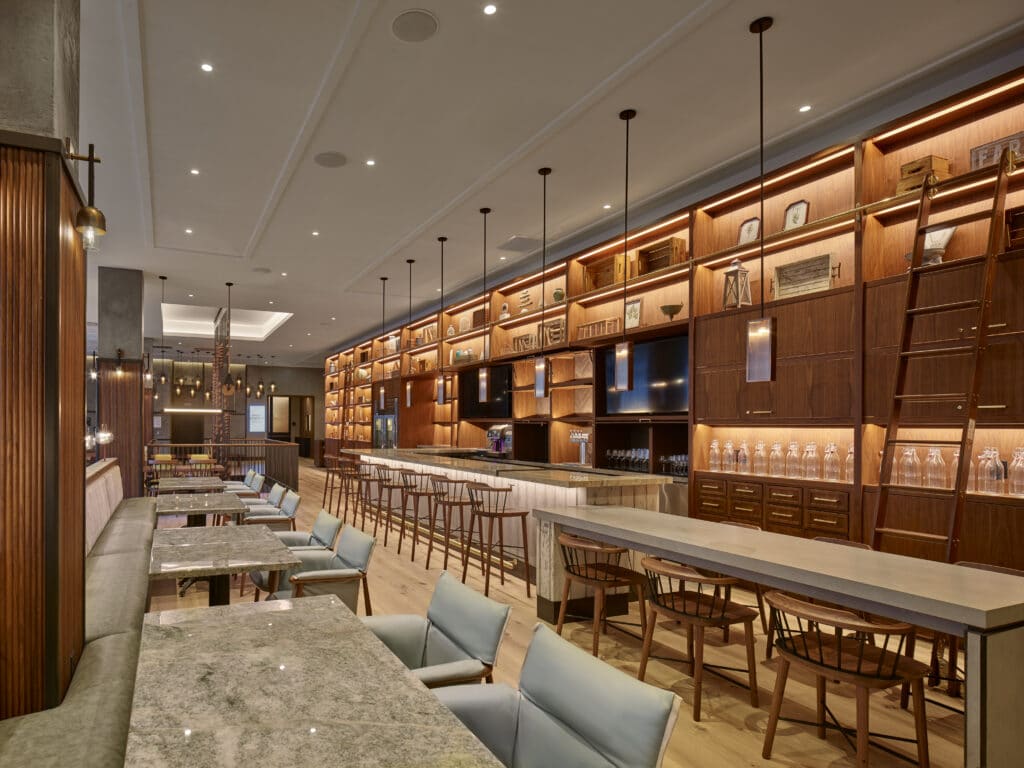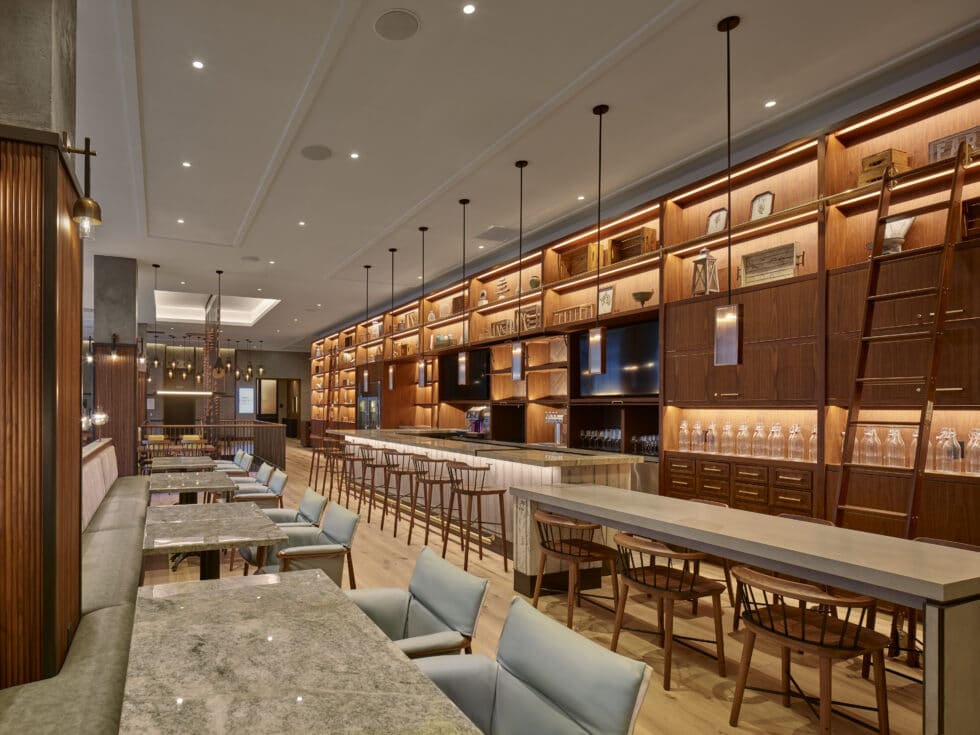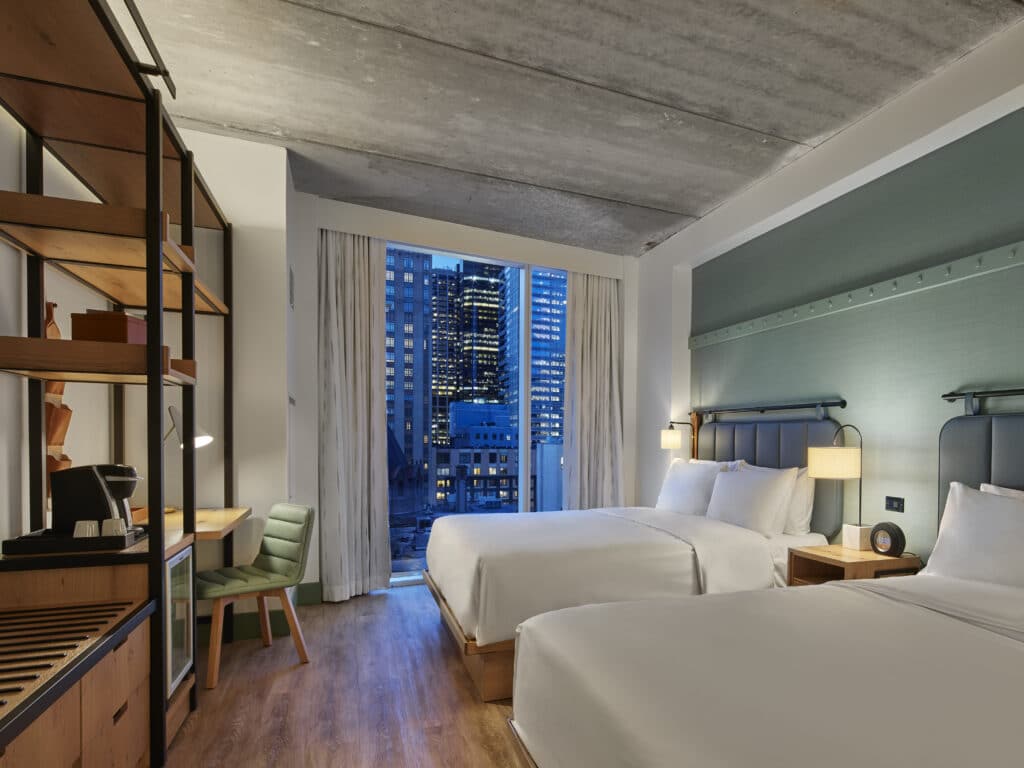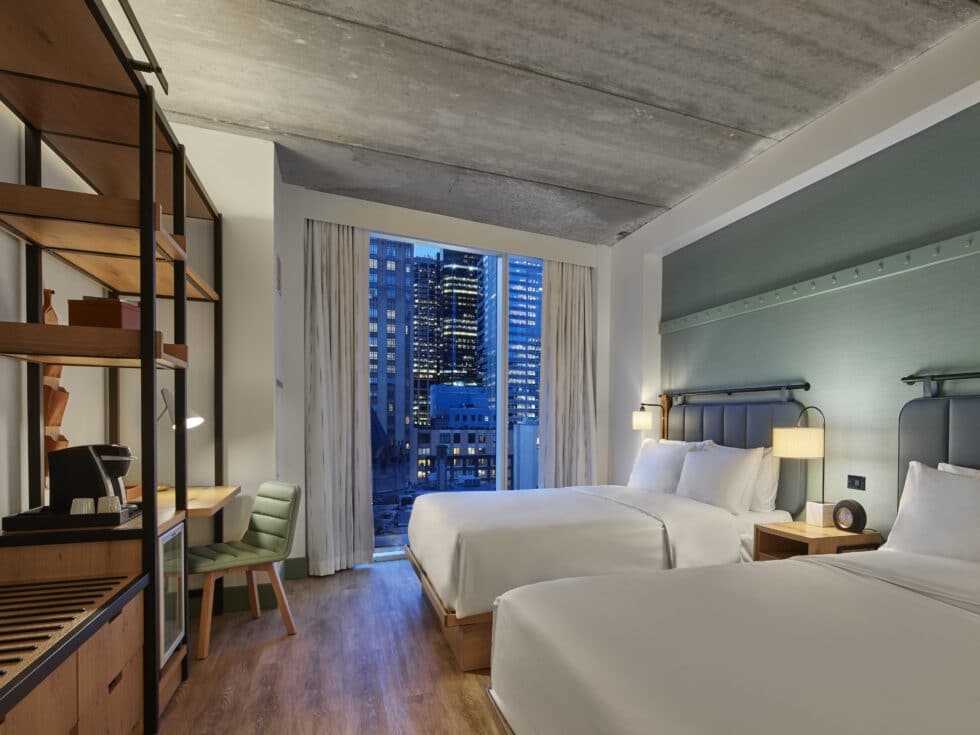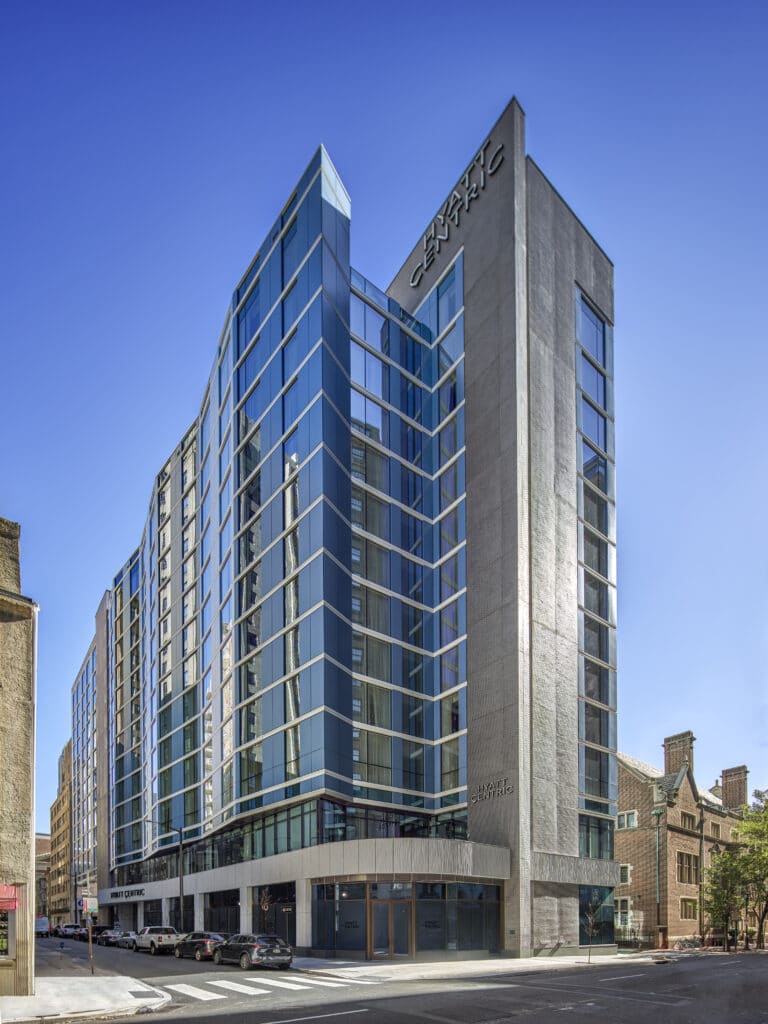 owner/developer: Hyatt Hotels Corporation
architect: DAS Architects, Inc.
interior design: CRÈME / Jun Aizaki Architecture & Design
photographer: Halkin Mason Photography